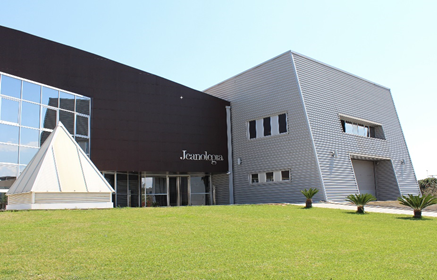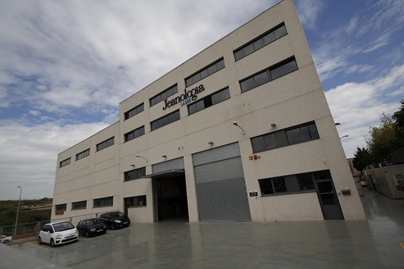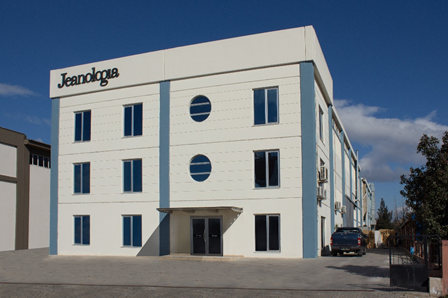 In 1993, Jeanologia was founded by Jose Vidal & his nephew Enrique Silla in Valencia (Spain).
By that time, they foresaw a company where industry innovation, human values and teamwork were to become the primary columns. They united their dream with professionals with over 30 years of experience in laser technology, and decided altogether to offer laser solutions with the maximum cost-effectiveness.
Today, Jeanologia is a multicultural / multilingual company with more than 120 technical and creative people with one common passion: innovation.
Located in Valencia (Headquarters), Barcelona (laser production factory) and Izmir (service & development center) Jeanologia is today composed by a team with abroad experience in laser and eco-efficient technologies.
From our 1700 m2 Production Center, we have developed some of the most revolutionary industrial laser machinery in the world.
This has been done not only for the textile industry but also for all kinds of applications in any industrial sector.
Currently Jeanologia is a world leader in the textile sector and is present in all industrial sectors where the laser has a place. We have an extensive network of subsidiaries and distributors spread all over the world. More than 5,000 machines manufactured guarantee our good work and our passion for laser technology.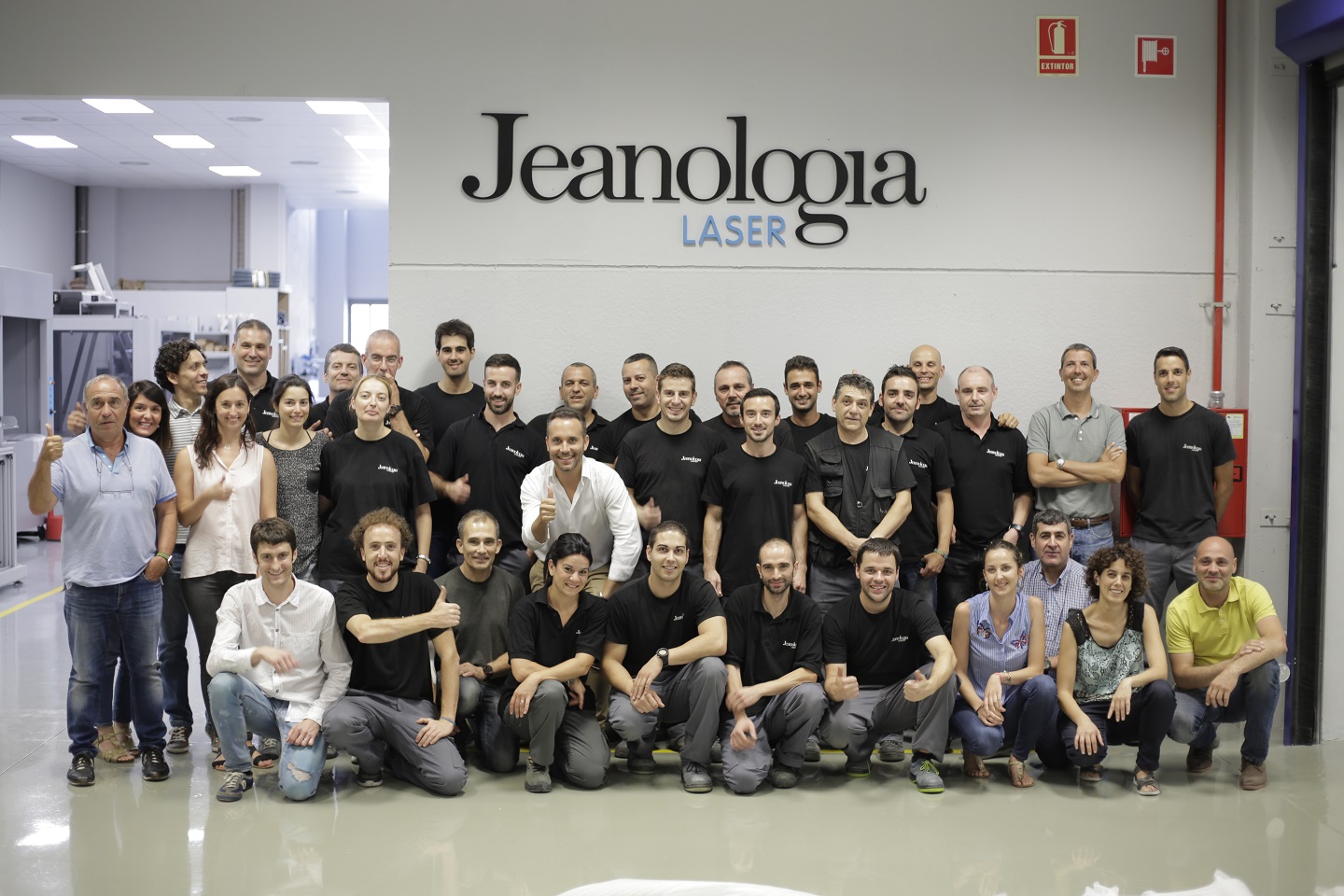 Laser Production Center & OEM team (Barcelona)

JEANOLOGIA'S VISION
Jeanologia is the world leader in sustainable and efficient finishing technologies for textile, coding, packaging, and other industrial applications.
We have succeeded as a team of designers and engineers, researchers and economists, all working together for developing technologies that will change industries and will save people's lives.

EFFICIENCY, PRODUCTIVITY & ENVIROMENTAL
The company is highly committed to industrial productivity, energy efficiency, environmental and human respect.
"We don't want to be the best company in the world,
we want to be the best company for the world"
Enrique Silla, Jeanologia CEO
Jeanologia's marking division has developed a multitude of laser systems for the most diverse applications; marking, coding, engraving, cutting, welding, micro-welding, surface treatments, micro-drilling and pre-cutting, in a wide variety of sectors; packaging, food, leather and footwear, metal, ceramics, pharmaceuticals, tool machinery and many others.
It is because of our experience, our production processes and a direct contact with our customers and their needs, we are able to create and manufacture lasers to adapt the customer requirements in each case, always seeking maximum efficiency among quality, performance, sustainability and price.
1 1
In our portfolio we have Diode, CO2 and Fiber laser systems. In addition, our goal is offering a comprehensive service: we adapt the laser to your process, we give system usability training. We do it as well in laser technology and we take care that your system is always in perfect running.
Our R & D department offers the possibility for a developing customized laser projects, called "Laser On Demand" according to the specific needs of each customer.
1 1