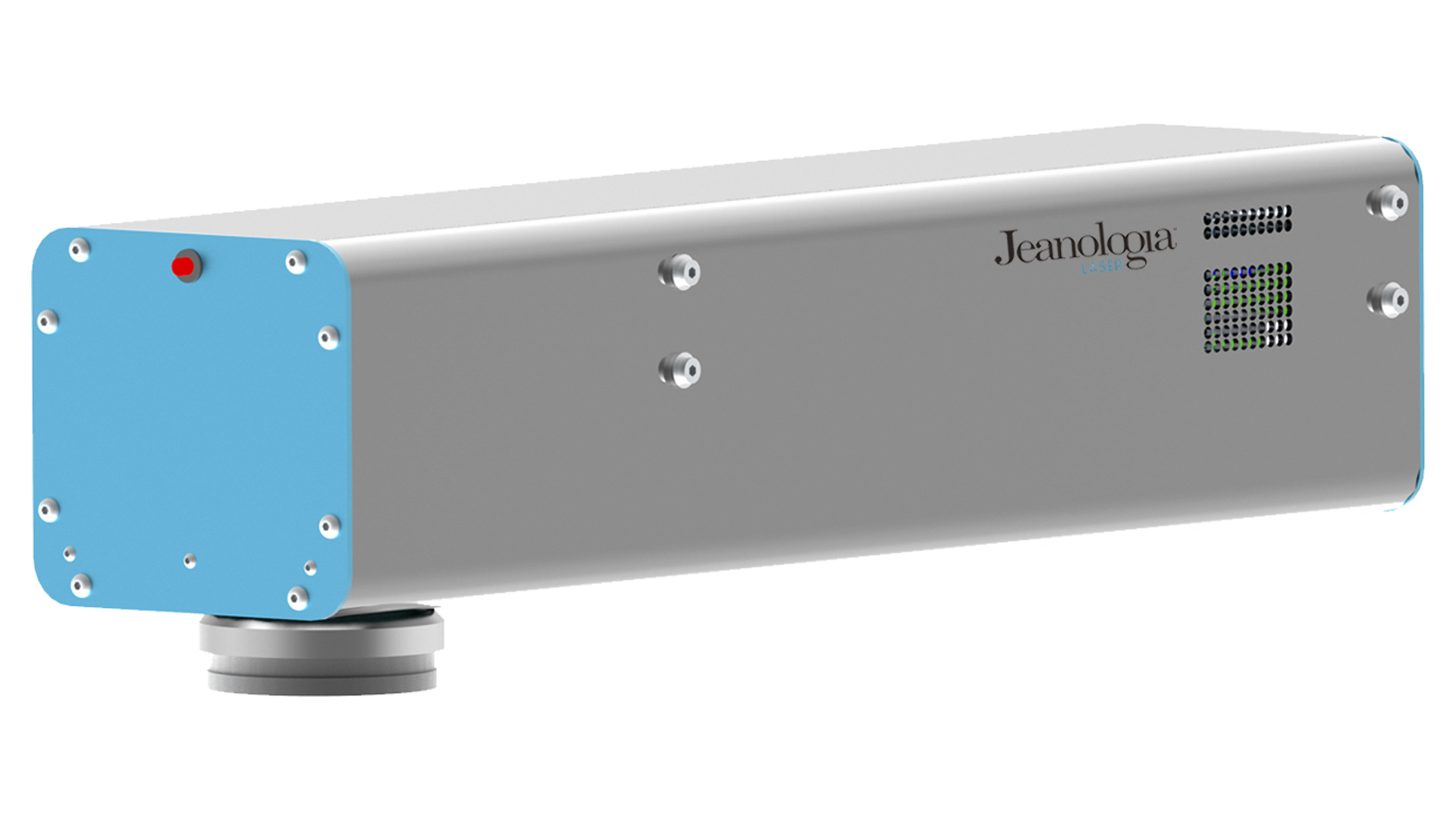 Technical data EasyMark Diode
MEDIO
DIODE (Nd: YAG)
POTENCIA DE SALIDA CW
1/6 W
FOCAL / CAMPO DE MARCADO /
DIÁMETRO DE SPOT
F = 100 / 60 x 60 mm, Spot 25 µm

F = 163 / 110 x 110 mm, Spot 35 µm

F = 254 / 180 x 180 mm, Spot 50 µm

FRECUENCIA DE PULSADO
Hasta 33 Hz
PICO DE POTENCIA MÁXIMA
30 KW
CALIDAD DE HAZ
TEM

00 

M² < 1,8
LONGITUD DE ONDA
1064 nm
 ESTABILIDAD
≤ 5%
 DURACIÓN DE PULSO
6ns
 ENERGÍA POR PULSO
180 μJ
 POSICIONADOR
Integrada, piloto láser rojo 650 nm / 1 mW
 INTERFACES
Interface para PC: Puerto USB
 ENTORNO DE PROGRAMACIÓN
Windows gráfico
 REFRIGERACIÓN
Termoeléctrica (no necesita refrigerador externo)
 ENTORNO DE TRABAJO
Temperatura: 15-35 ºC Humedad: 30-85%
 SISTEMA DE ASPIRACIÓN
Opcional
 DIMENSIONES
(L* W* H*) 55* 670* 70* mm
 PESO
9 kg
 CONEXIÓN ELÉCTRICA
Monofásico: 200-240 V / 50-60 Hz / 16 A
Potencia absorbida: 100 W
Jeanologia Laser has two different laser power in its Diode systems covering a wide range of possible applications in a multitude of materials. Although it is in plastic materials where this model brings out great benefits.
MMarking and engraving all types of plastics and metals including precious metals with high reflection thanks to the high peak power.
Our software, intuitive and easy to use, will allow you designing and controlling whatever your application is, with high speed and total repetitiveness in an operating cost and a minimum investment.